Dr. Lee has been recognized as a top doctor in Metro Philadelphia and Southern New Jersey for many years.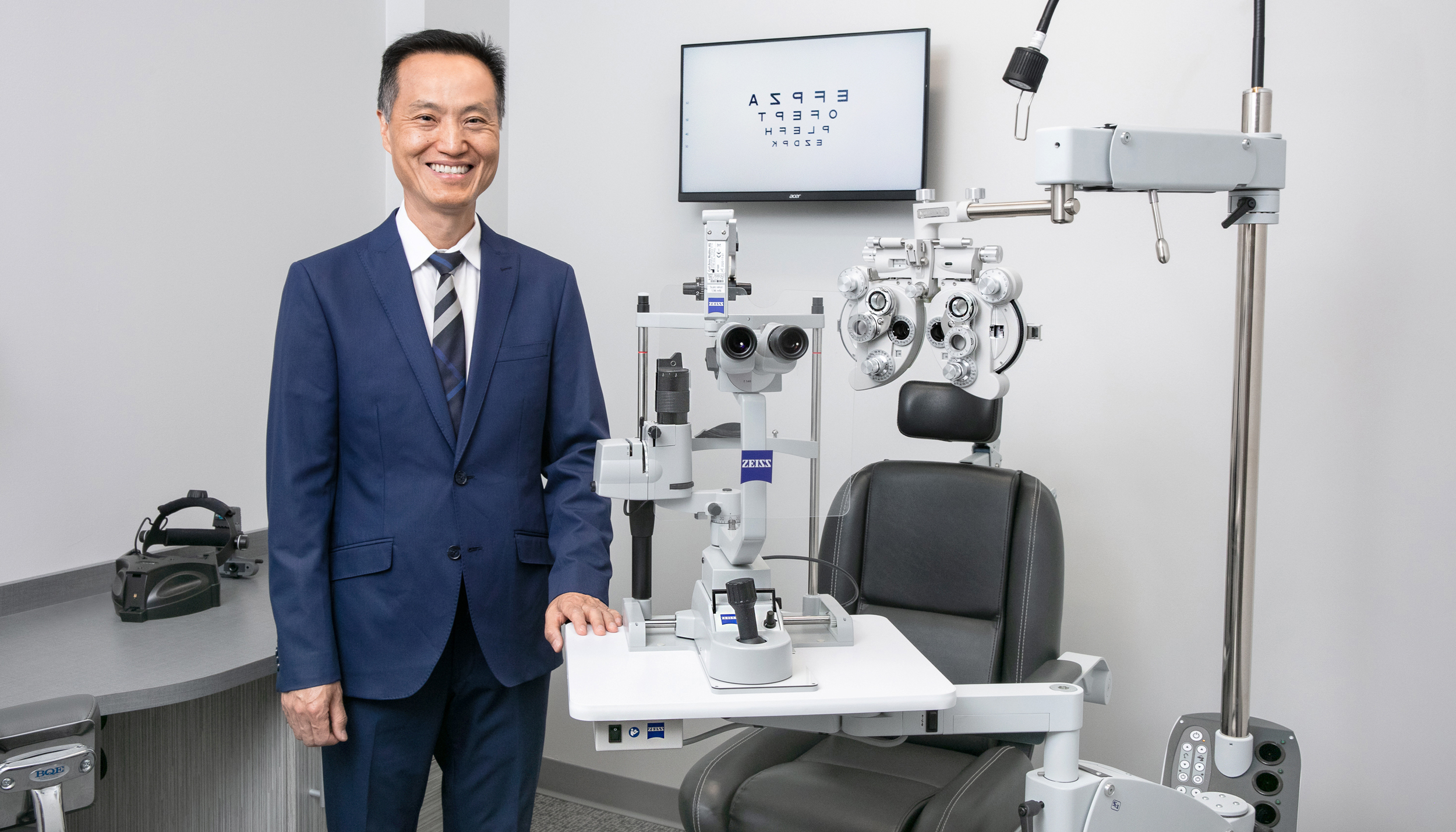 Dr. Lee was born in South Korea and immigrated to the United States with his family in 1974 at age 10. Two years later, he had learned enough English to place second in his elementary school spelling bee! Education remained a key focus as he graduated with high honors from both his high school in Texas and Rice University. Deciding to pursue a career in medicine, Dr. Lee attended University of Texas Southwestern Medical School where he achieved the highest ranking in clinical medicine and became interested in ophthalmology while attempting to develop models for corneal infections. He completed his medical internship at Massachusetts General Hospital and his ophthalmology residency at Massachusetts Eye and Ear Infirmary, both world-renowned institutions of the Harvard Medical School system. He continued his studies of corneal infections and published several papers on viral keratitis during his residency. He completed additional training with a fellowship in cornea, external disease, and refractive surgery at Wills Eye Hospital. Dr. Lee is affiliated with Wills Eye Hospital, Jefferson Health, and the Virtua Health System. He provides comprehensive ophthalmic care and specializes in refractive cataract surgery with the goal of minimizing or eliminating dependence on glasses for distance and near vision after cataract surgery. He uses advanced technology toric or multifocal intraocular lenses and also performs laser-assisted cataract surgery when appropriate, but can help patients achieve great results with standard intraocular lenses as well. Most patients achieve driving vision or better as early as the day following surgery and quickly return to normal activities. Dr. Lee has been recognized as a top doctor in Metro Philadelphia and Southern New Jersey for many years. After establishing his professional career in large medical groups, Dr. Lee is proud to have launched Lee Vision Associates, his own private practice dedicated to personalized eye care with concierge level services for all patients.
We can't wait to see you in person!